Privacy Policy
No personal or identifying data is collected by this site. Cookies, if used, are implemented strictly to enable session information, and no identifying information is used in cookies. No traffic data or statistics will ever be sold or passed on to a third party.
Contact us if you have questions or would like more information.
Broadband News
Our Technology Futures blog is updated regularly with broadband news and information. Or follow us on Twitter.

Visit our resources section to find a wide variety of papers and handouts on broadband and telecom topics, including community broadband.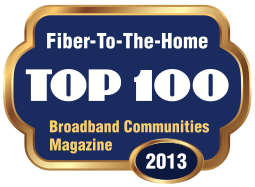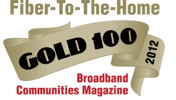 Design Nine has been selected as a Broadband Properties / Broadband Communities top 100 company every year from 2008 to 2014.

Designed by Design Nine, the nDanville fiber network has won the Intelligent Community Forum's Smart 21 award for 2010 and 2011.