About Design Nine, Inc.
Design Nine was founded in 1987 by Andrew Cohill to provide technology advice and services to community, business, and public clients. Over the years, the company has grown steadily and now offers a comprehensive array of broadband network services, including early phase planning, network architecture and design, and network construction oversight and project management. Design Nine is one of a very few firms in the United States with experience in the design, construction, and operation of open access broadband networks.
Design Nine projects have included the award-winning nDanville municipal open network, The Wired Road open access network, New Hampshire FastRoads, Rockbridge Area Network Authority network, the City of Eagan, Minnesota open access network, and over a hundred other planning efforts for communities in more than twenty states. The senior leadership of Design Nine has extensive, hands-on experience designing and managing telecommunications and broadband systems.
Design Nine, Inc. is a Virginia corporation with its main office in the Corporate Research Center in Blacksburg, Virginia. Design Nine has satellite offices in Keene, New Hampshire and Knoxville, Tennessee.
For more information about Design Nine, Inc. and its services, send a note to info at designnine dot com. Our contact information page contains our phone number and address.
Broadband News
Our Technology Futures blog is updated regularly with broadband news and information. Or follow us on Twitter.

Visit our resources section to find a wide variety of papers and handouts on broadband and telecom topics, including community broadband.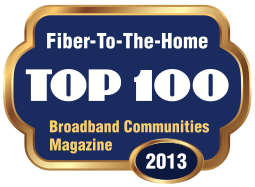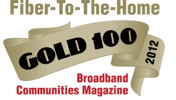 Design Nine has been selected as a Broadband Properties / Broadband Communities top 100 company every year from 2008 to 2014.

Designed by Design Nine, the nDanville fiber network has won the Intelligent Community Forum's Smart 21 award for 2010 and 2011.